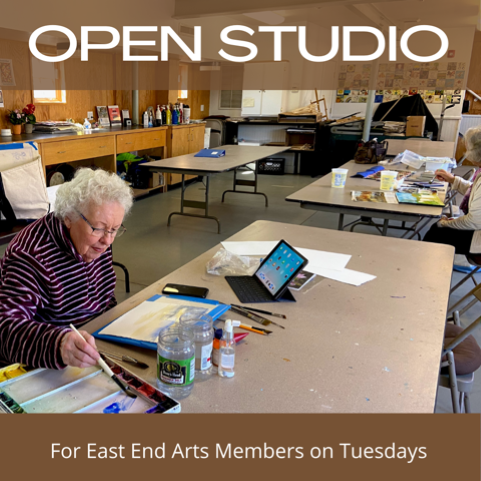 Meet and work with other artists! Visual artists of all levels are welcome to work in the East End Arts Carriage House during weekly Open Studio time - bring your own art supplies and projects. A printing press is available for rent during this time for artists that have been certified to use it.
Social distancing guidelines will be maintained. Must call the school ahead of time to reserve time so that social distancing guidelines can be properly followed. All artists must wear a mask while in the Carriage House.
This ongoing opportunity is limited to East End Arts members.