MIX TAPE Virtual Artist Talk: Photographers Ernie Paniccioli & Julie Kramer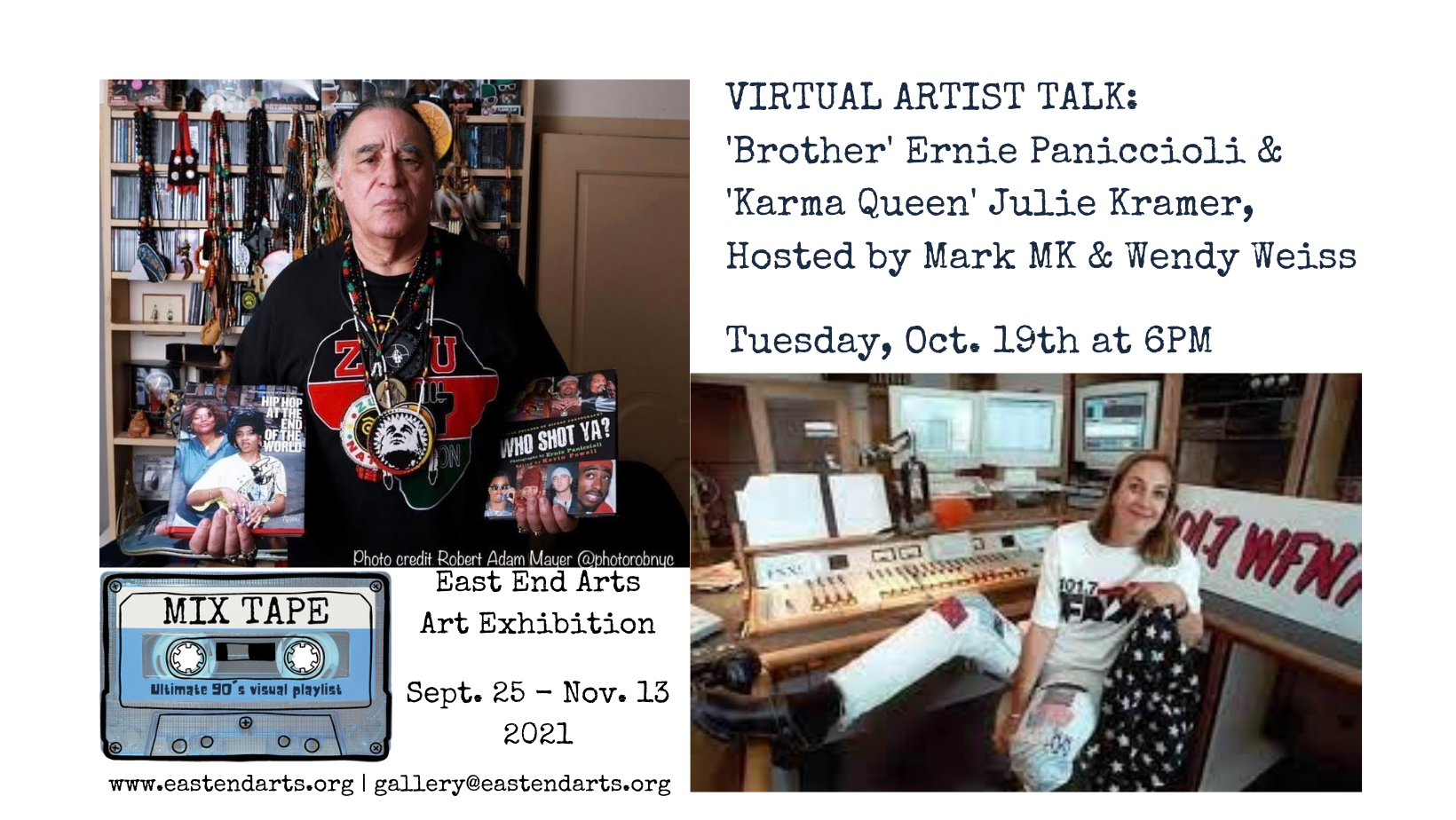 The MIX TAPE photographers didn't just take great photos- they captured moments of the personalities that shaped the culture of a generation. Hear the discussion of the synchronous rise of Hip Hop and Alt Rock in the late 80's through the 90's by those behind the lens, Ernie Paniccioli and Julie Kramer. Hosted by Mark MK & Wendy Weiss.
Registration required. Link for virtual event will be sent to registered participants.
Virtual Artist Talk brought to you in sponsorship by Mark MK.