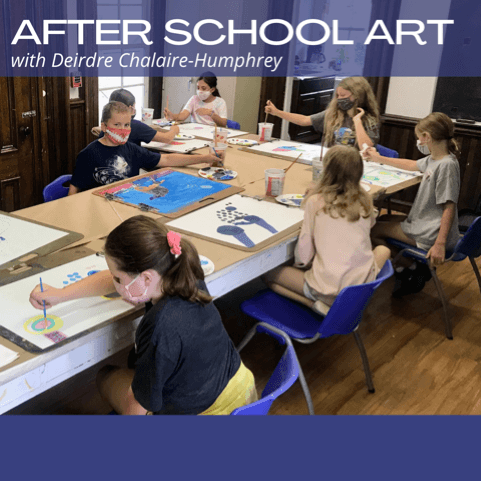 Afterschool Art with Deirdre Chalaire-Humphrey
Deidre brings experience and creativity to this after-school art class. Children work on multi-media projects, concentrating on one project per class. The students will be introduced to artists and their mediums and encourage to create their own masterpieces.
Creativity involves critical thinking, planning, and focusing your attention. Children learn through this process as different parts of the brain jump into action. They might discover something they never knew before, learn how to solve a problem, or figure out a new way to look at or do something!
Supplies included
Thursdays
4:00 p.m. to 5:00 p.m.

October 14th - December 16th (9 classes)
No class on 11/25
Series Cost:
Member - $200.00
Non-Member - $236.00