Art of Meditation with Kadampa Meditation Center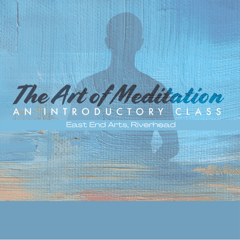 The Art of Meditation with Priscilla Garston
A collaborative class by Kadampa Meditation Center The Hamptons
Meditation is a simple yet profound method to improve the quality of our lives and develop inner peace. Through following very simple, practical instructions we can learn how to let go of the causes of our pain and dissatisfaction and to gain the happiness and clarity we seek. The meditation practices that we teach are ways to control our mind and to develop a deep and lasting peace from within.
Fridays
November 5, 12, 19, December 3, 10, & 17
6:00 p.m. to 7:00 p.m. in the Red School House.
$10.00 per class (suggested donation)