STEAM • FREE Intro Class!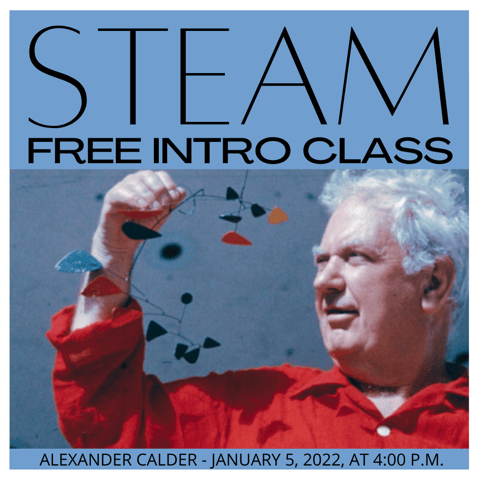 ALEXANDER CALDER AND THE MOBILE
With the expertise of the Long Island Science Center and the creativity and art knowledge shared with your children from the staff at East End Arts, they will no doughtily walk away with valuable information and a chance to explore one of the greats in the art world.
Utilizing different art mediums the student will create a project that integrates the style or subject of the artist's work and the knowledge of the science topic.
It is a fun-packed information full hour after school, and they leave with a finished project.