TEEN Clay Hand Building with Lee Eskin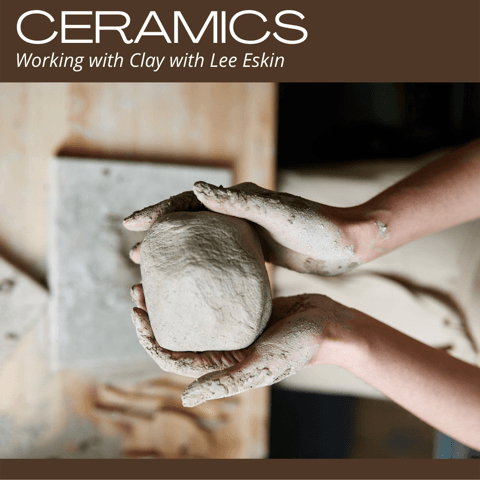 Are You Interested in Taking a Class in Clay Hand Building?
Our instructor Lee Eskin is ready to go.
We are still working on getting our Kiln up and ready to fire.
In the interim, please register to let us know if you are interested in any of the below clay sessions. This is just a collection of interest for now. Classes are tentatively scheduled to start in February.
If you register we will hold a spot for you!
Adult Classes: Hand-building
Beginner to Advanced Instruction, two classes per week for 2 hours.
Wednesdays from 12:30 to 2:30 p.m.
Member Open Studio: Times are available on Tuesdays from 10:00 a.m. to 4:00 p.m. You must be an adult member and register for your practice time without instruction with the front desk.
Firing fees are additional.
Kids Clay Groups
One class per week for 1.5 hours.
Thursdays from 5:00 to 6:30 p.m.
Teen: Hand-building
One class per week for 2 hours
Wednesdays from 5:00 to 7:00 p.m.
Adult Ceramic Party
Thursday evenings
Bring in friends, spouses, or co-workers for 2 hours of mud and lots of fun. We'll learn to roll coils to make a unique bowl design. 2 hours, clay, glaze, firings included.
Up to 8 guests.