Winter Camp - The Art of the Play (Ages 5 - 12)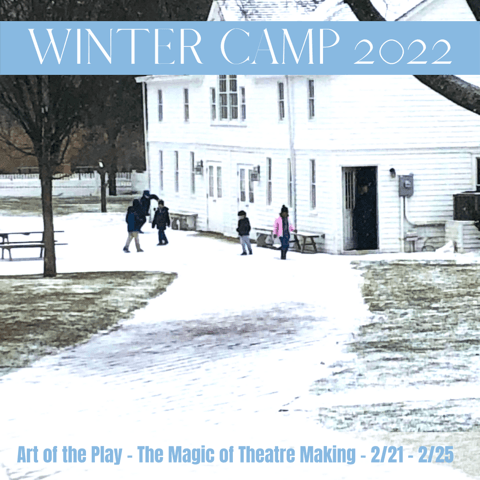 The Art of the Play
Winter Camp at East End Arts
Ages 5 - 12
with Marta Baumiller
During this weeklong camp, we will explore the hands-on magic of theatre-making!
We will be inspired by a selection of books on the theme of 'home' as a way of finding commonality in our unique and diverse world.
Each day we'll discover a different side of the theatre and have fun collaborating to craft a freeform production.
Together we'll create costumes, props, and finally, perform an original piece. Curtain up!
This winter break camp is a one-week camp over our February President's Week holiday. Campers ages 5 - 12 will be introduced to a broad range of artistic and creative experiences through a camp-wide theme of "Home."
In this imaginative winter arts program, campers will immerse themselves in the art of all things theatre.
The East End Arts School offers a home-like setting with a comfortable large ventilated studio and fenced-in, park-like grounds for outdoor play - yes they will play outside in the cold. Keeping the group small will enable our staff to provide a safe and socially distanced atmosphere for a supportive camp experience with a ton of personal attention.
February 21 - 25, 2022
Full Day: 9:30am to 3:00pm
Lunch: (bring your own) 12:00 to 12:30
Half Day: 9:30am to 12:00pm - AM only
If you are interested in extended hours of camp, please contact the School Registrar at 631.369.2171
Full-Day/Full Week: $435.00
Full-Day/Full Week: Member 20% Discount - $348.00
Half-Day/Full Week: $218.00
Half-Day/Full Week: Member 20% Discount - $174.00
Daily (if room allows): $90.00
Daily (if room allows): Member 20% Discount - $72.00
Maximum 10 campers daily.
Apply for Membership here: https://www.eastendarts.org/membership/