Watercolor Workshop: Loose Liquid Landscapes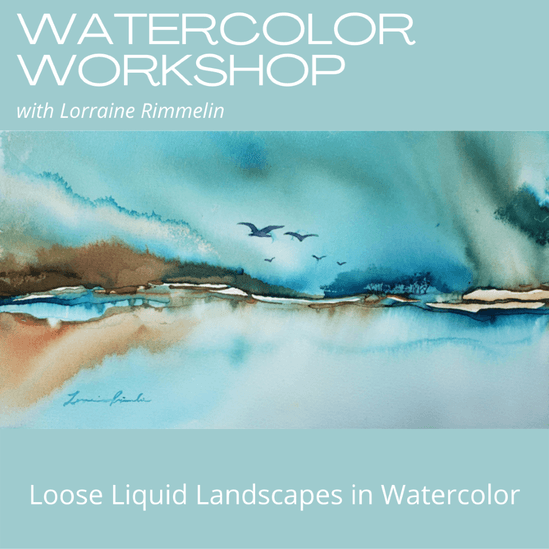 Watercolor Workshop
Loose Liquid Landscapes in Watercolor
with Lorraine Rimmelin
TWO DAY WORKSHOP
Do you want to loosen up your painting style?
Painting loose requires the ability to let go of controlling Watercolor and allowing your paint to move freely on the paper. Losing control during a painting can be an artist's worse nightmare but in this workshop losing control is what helps create these dramatic landscapes. What's most impressive about this painting process is the movement of pigment & water and the stunning shapes & designs you will achieve.
Are you ready to put paint on paper and let it flow?
Let's unlock our creativity and allow their watercolor paints to take us on a journey and see what we can create when we let the paint flow.
Painting flowers can be fun. This Workshop will show you a new way of imagining & envisioning flowers in a way that you haven't likely encountered before.
Mondays
May 2, and May 9, 2022
10:00 a.m. to 12:00 p.m.
Cost:
Two-day workshop - $100.00
20% discount for Members - $80.00