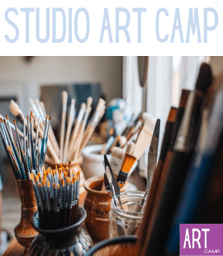 Studio Art Camp
with Kenneth Jackson
During this final week of Studio Art Camp, campers work closely with their counselor while engaging in fun projects and learning new methods and techniques of drawing and painting. Campers will also delve into a little 3D exploration, utilizing paper, wood, wire, and clay to create incredible sculptural art, and a little mixed media, combining, painting, drawing, collage, and assemblage.
Come join the fun! The camp ends with a display of student work for family and friends on the last day.
This is your last chance to register for EEA Summer Fine Art Camp and be eligible to enter the 50th Anniversary Young Artist Contest.
We will only except 10 students in this camp.
Don't Miss Out!
August 22 - August 26
Cost per week: $435 Non-Members
Member 20% Discount: $348
To complete registration please fill out all forms and upload all necessary documents.
For FORMS go to our website at: https://www.eastendarts.org/school/summer-camp/camp-form-submission.html
If you have any questions please call 631.369.2171