Create a Podcast with Cindy Clifford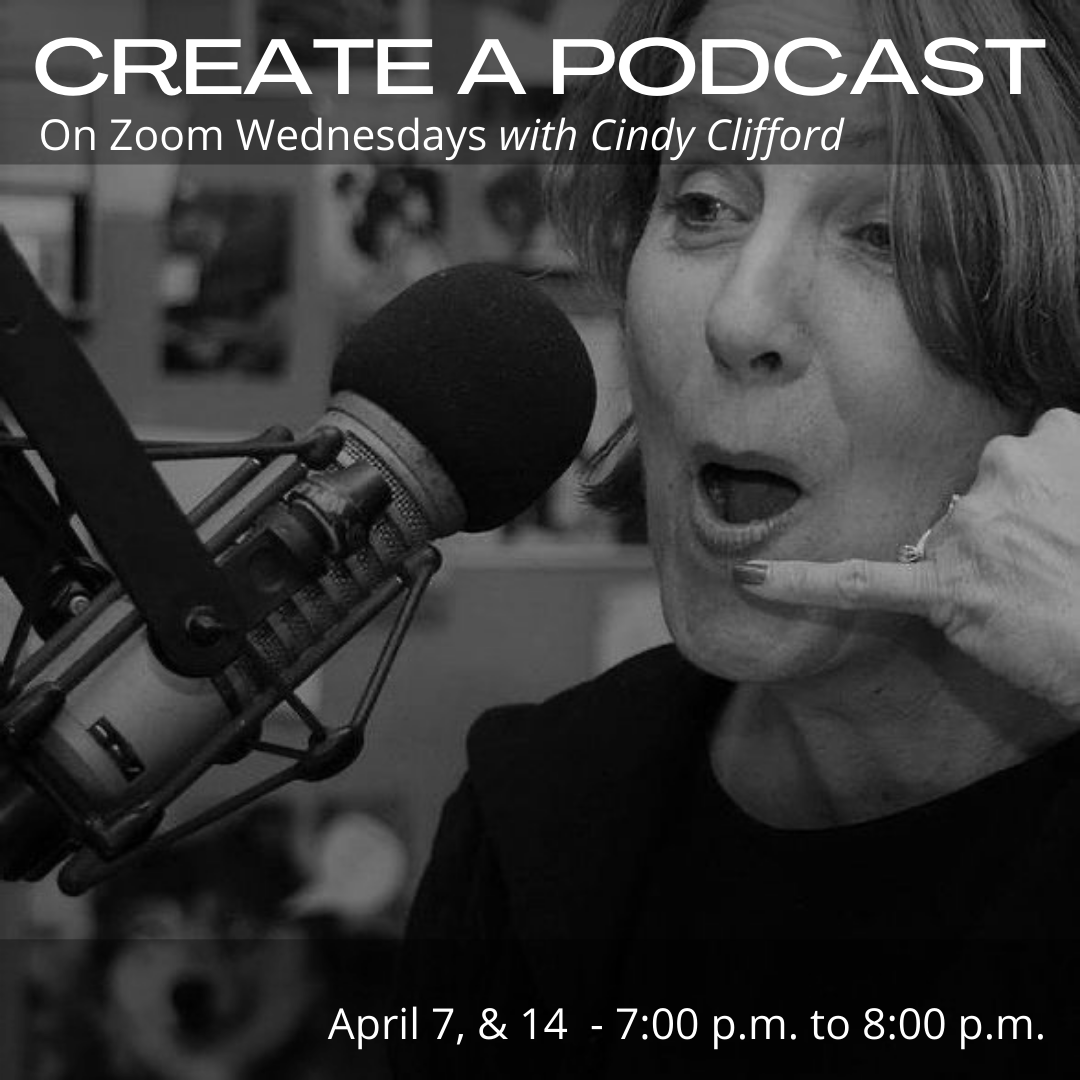 "Your Name Here"
Creating a Podcast (for fun, but probably notprofit)
with Cindy Clifford
Podcasting is the latest trend – But what is a podcast? Where would you even start to make your own? Funny you should ask!
Podcasting is surprisingly way easier than you would imagine and is every bit as fun. All you need is a smartphone and the basics… a few steps that you'll need to take and a few other steps you may want to take.
"Your Name Here" podcast can be whatever you want it to be! Naming your podcast is a very important part of the process. A podcast name should grab your audience and identify your theme. Whether you're tackling a particular subject, sharing a passion, doing interviews, reviews, or just creating a personal podcast with your family or friends, the choice is all yours.
In two 60 minute classes (via Zoom), Cindy goes over concept essentials, content elements, recording, adding finishing touches, and finally the launch!
Ready? Then hurry and sign up because class size is limited, register early to hold a spot!
Wednesdays
April 7 & 14, (two sessions)
7:00 p.m. to 8:00 p.m. on Zoom
Cost
Member $40.00
Non-member $48.00
Zoom link will be sent upon registration.