click event title for more information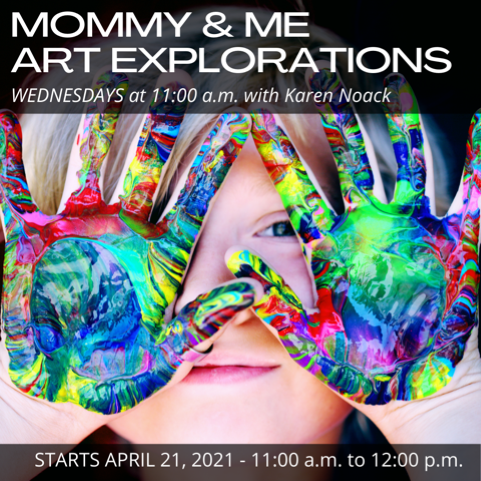 Preschool art is meant to be messy. Exploring one's creativity is a fun way to bond with your child. Creativity has also been shown to foster mental growth in children by providing opportunities for them to try out new ideas, and new ways of thinking and problem solving. Karen's class will help to promote social, emotional and intellectual growth through exploring the process of art.
Wednesdays
April 21, 28, May 5, 12, 19, 26, June 2, 9, 16, 23
You may purchase per visit, or receive a discounted rate, purchasing five classes - these classes can be used any time during the 10-week class.
Five classes for member $100
Single class for member will be $22.00
Five classes for non-member $120
Single class for non-member will be $26.00
All materials included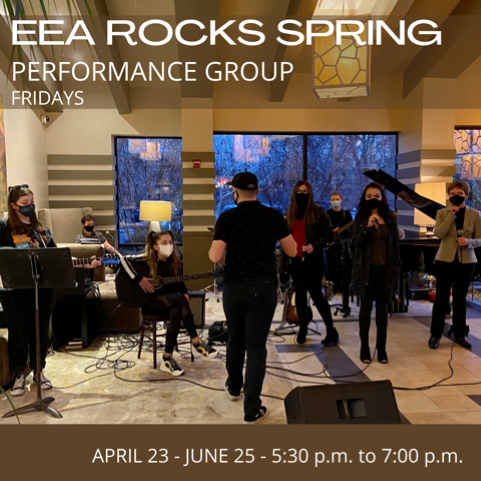 EEA Rocks Performance Program - SPRING
Directed by Nicholas Bavaro and John Tocco
Students are required to be proficient at an intermediate to advanced level in an instrument of choice: vocals, guitar, bass, drums or keys (other instruments are also welcome); in order to participate.
The group works together as a band. Students learn the basics: setting up your equipment, understanding a PA system, working a mic, harmonizing vocally, learning to play with other band members, learning to take solos; as well as the introduction to new genres of music.
The bands are directed by Nicholas Bavaro (drums) and John Tocco (guitar/bass).
Students work on mastering skills such as; playing together as a band, timing, and most importantly, performance and stage presence. At the conclusion of each session, students will perform to exhibit growth of each student.
Cost:
Members - $225.00
Non-members - $270.00
Spring Sessions (10 sessions)
Fridays
April 23, 30, May 7, 14, 21, 28, June 4, 11, 18 & 25, and July 1, 2021