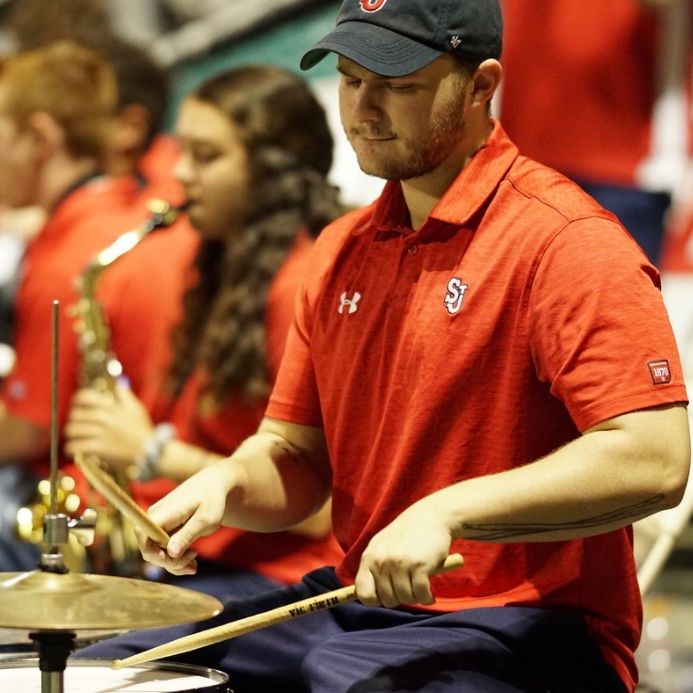 PERCUSSION
Nick Bavaro is a percussionist and singer from Holbrook, NY. Since early 2013, he has performed with various metal and alternative rock bands across Long Island, and has delved into the musical theatre scene playing in pit orchestras for different Long Island community theaters. 
Nick has over 19 years of drumming experience, learning under former Black Sabbath drummer Bobby Rondinelli and well-known Long Island percussionist Gary Hodges. He was also a member of the St. John's University Pep Band as the head drummer for three of his four years there, allowing him to play at well-known arenas such as Madison Square Garden and Barclays Center. 
In addition to his musical endeavors, Nick graduated from St. John's with a Bachelor of Science in Television and Film Production in May of 2020, with hopes of combining his passion for music with his passion for film. He is currently the drummer for YouTuber, Emi Pellegrino.
---
Click HERE to listen to Nick's podcast