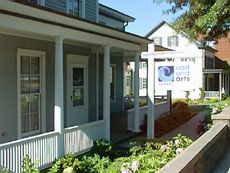 Founded in 1995, and now serving over 1,000 students annually, the East End Art School offers year-round private and group instruction in music, a full visual arts program for adults and children, as well as nine weeks of summer camps. East End Arts programs serve individuals from infancy (through our early childhood music programs) to end-of-life (through our Music by The Bedside program).
East End Arts believes, and educational studies have concluded, that integrating arts into the broad educational curriculum encourages learning in all academic areas. The arts are a vital part of a child's development and open new doors to learning for those who are beyond their formal education years.
Our professional faculty is highly regarded, with degrees from prestigious institutions including Juilliard, Mannes, Boston Conservatory of Music, and Moscow Conservatory of Music.
---
SCHOOL CALENDAR & HOURS
School Registration Desk
Monday - Friday, 10:00 a.m. - 7:00 p.m.
Saturday, 9:30 a.m. - 2:00 p.m.
School Hours
Monday - Saturday, 10:00 a.m. - 8:00 p.m.
Contact for Registration
education@eastendarts.org
631.369.2171
Lessons & Classes
Scheduled throughout the week and weekend, day and evening times
Class Calendar
Our calendar follows most East End school district calendars
Fall semester: September - January
Spring semester: February - June
Summer session: July - August
Inclement Weather
In the event of inclement weather, a notice will be posted on our homepage.
Additionally, students are welcomed to call the School at 631-369-2171 for information regarding closings or class cancellations.
---
---
Student Spotlight - Andre Polcari
Andre has studied cello with Ms. Jeannie Woelker for 10 years. He began lessons at the age of four. Andre had an interest in many instruments back then. Starting with violin, he also experimented with guitar, piano, and clarinet over the years. Andre decided the cello was his best fit and it has served him well. Since those early days, Andre's spirit and musical voice have shined through his playing. Thanks to Ms. Jeannie's ease of teaching technique and touching on the needs of each student, Andre's musical abilities have grown and matured through EEA concerts, NYSSMA, and musical events.
Student Spotlight - Mikyle Polcari
Mikyle has studied violin with Ms. Jeannie Woelker at EEA for over 10 years. Starting as a little tot of 4 years old when he would sleep on his mother's lap while his brother Andre took his lessons. With Ms. Jeannie's special talent and ability to bring out the magical and musical voice of every student, Mikyle has advanced nicely, his accomplishments include playing the flute and advancing to the middle-level high school band. He is grateful to have Ms. Jeannie guide him through his music development.
Andre Polcari

Mikyle Polcari
---