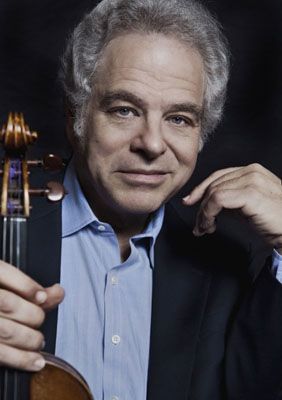 Pre-college string students of all levels (ages 8-18) are invited to join the East End Arts Student Orchestra for our 8th annual collaborative project with the prestigious Perlman Music Program during Summer 2019! This tuition-free program has a nominal registration fee to cover administrative costs. 
This program has been generously underwritten by Içim and Mark Miller.

Four preparatory rehearsals will be held at East End Arts Carriage House, located behind the EEA School, 141 E. Main Street in Riverhead:
Rehearsals will be held:
Mondays, July 8, 15, 22, 2019
4:00 - 6:00 PM
Mandatory Full Rehearsal:
Monday, July 22, 2019
4:00 - 6:00 PM
Open Rehearsal with Maestro Perlman at East End location to be announced:
Wednesday, July 24, 2019
4:00 - 6:00 PM
Non-refundable registration fee: $35
LIMITED TO 55 PARTICIPANTS - limited space available on a first come, first served basis.
REGISTRATION DEADLINE: July 5, 2019 (or when capacity is reached; whichever is first)
click here to register for the 2019 Summer Program >>
The East End Arts School is proud to collaborate with The Perlman Music Program for this opportunity to bring local school-aged string students together with an outstanding orchestra of international student musicians, under the baton of world-famous, internationally acclaimed violin virtuoso and conductor Itzhak Perlman. This program commenced in 2012.
For more information, call 631-369-2171

Photo credit: Lisa Marie Mazzucco and Sony Music Entertainment 2012