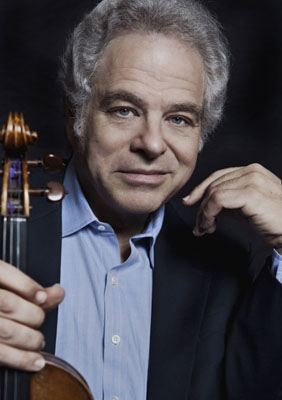 Pre-college string students of all levels (ages 8-18) are invited to join the East End Arts Student Orchestra for our seventh annual collaborative project with the prestigious Perlman Music Program during Summer 2018! This tuition-free program has a nominal registration fee to cover administrative costs.
 
Registration is now closed. For more information, please contact the East End Arts School at 631-369-2171.
Four preparatory rehearsals will be held at East End Arts Carriage House, located behind the EEA School, 141 E. Main Street in Riverhead:
Rehearsals will be held:
Mondays, July 9, 16, 23, 2018
4:00 - 6:00 PM
Mandatory Full Rehearsal:
Monday, July 23, 2018
4:00 - 6:00 PM
Open Rehearsal with Maestro Perlman at Greenport High School Auditorium, 720 Front St, Greenport, NY 11944:
Wednesday, July 25, 2018
4:00 - 6:00 PM
Non-refundable registration fee: $35
LIMITED TO 55 PARTICIPANTS - limited space available on a first come, first served basis.
REGISTRATION DEADLINE: July 2, 2018 (or when capacity is reached; whichever is first
The East End Arts School is proud to collaborate with The Perlman Music Program for this opportunity to bring local school-aged string students together with an outstanding orchestra of international student musicians, under the baton of world-famous, internationally acclaimed violin virtuoso and conductor Itzhak Perlman. This program commenced in 2012.
For more information, call 631-369-2171
Photo credit: Lisa Marie Mazzucco and Sony Music Entertainment 2012